Welcome to Philby4000's Comics!
Welcome to the Philby4000's comics site. This site has been moved to a new server - you are on the NEW server.
---
More Hedgewic
posted by tundraH on 15th October 2004.
The Spoon Evolution
posted by tundraH on 13th October 2004.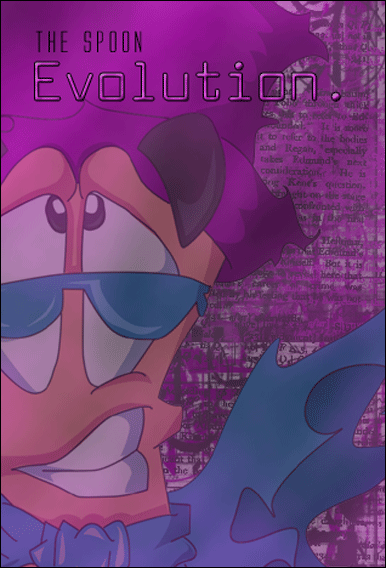 New stuff from Traxada and Philby...
The Lost Spork
posted by tundraH on 12th September 2004.
And now, something completely different.
Wigwam is making a game with The Spoon as the main character. This could be a pretty good game when it's finished, a short demo is available now.
Direct Download: The Lost Spork Demo (zip, 3.3MB).
---
Random Quote
"ROFL! VERY FUNNY!" - Blinx